Super Heavy Weight Gainer
---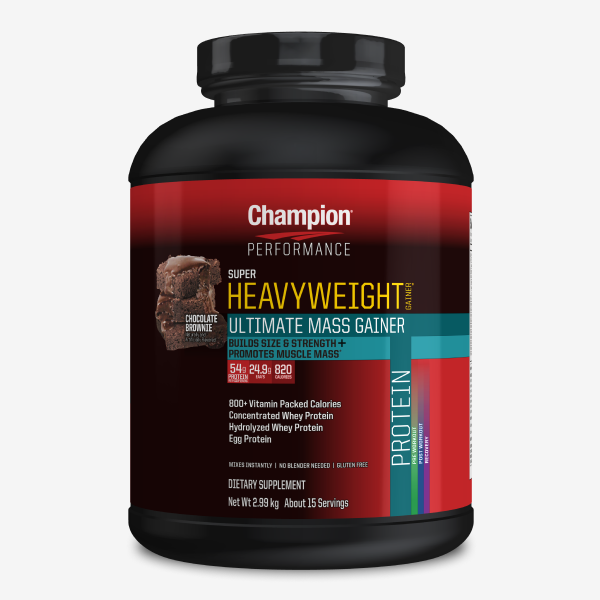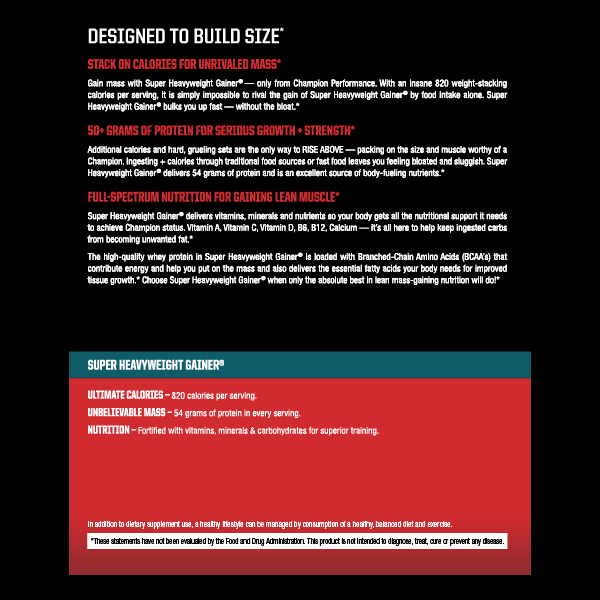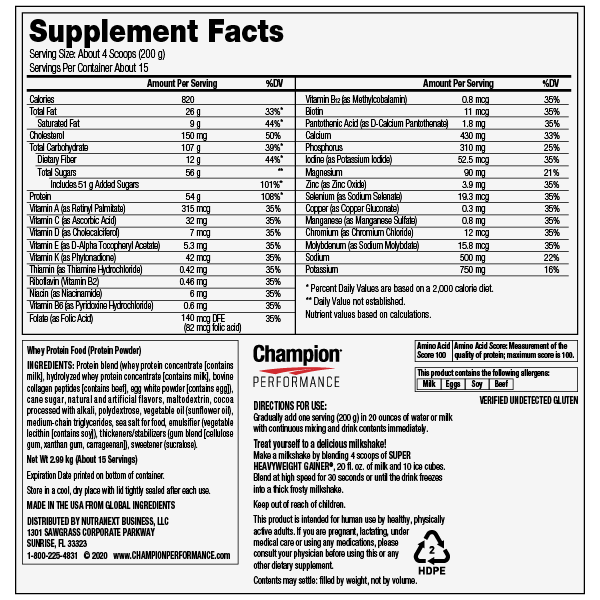 Super Heavy Weight Gainer
---
Gain mass with Super Heavyweight Gainer—only from Champion Performance. With an insane 820 weight-stacking calories per serving, it is simply impossible to rival the gain of Super heavyweight Gainer by food intake alone. Super Heavyweight gainer bulks you up fast—without the bloat.
✓Ultimate Calories
✓Unbelievable Mass
✓Nutrition
✓54g Protein per 4 scoop serving
✓24.9g EAA's
✓820 Calories
✓Item UPC: 027692 12080 9
Ultimate Calories: 820 Calories per serving
Unbelievable Mass: 54grams of protein in every serving
Nutrition: Fortified with vitamins, minerals, and carbohydrates for superior training.